The Town of Pantego is a small community with a population of just 2,500 occupying about one square mile. Yet, we are situated in the heart of the fourth largest metropolitan statistical area (MSA) in the nation — the Dallas-Fort Worth Metroplex. Bounded by Arlington on three sides and conveniently located minutes from I-20, I-30, SH360, and Loop 820, the estimated daily traffic counts of more than 100,000. Pioneer Parkway (Spur 303), Park Row Drive, Bowen Road, and Arkansas Lane are the main thoroughfares for shopping, dining, and services. 
Established businesses value the synergy provided by new growth that makes Pantego an attractive place to live, work, and play. Town staff welcomes the opportunity to provide site information and economic data to assist businesses in choosing a desirable location for a retail store, restaurant, distribution facility, or office space. There are affordable leasing options for retail space and tracts of up to ten acres available for development.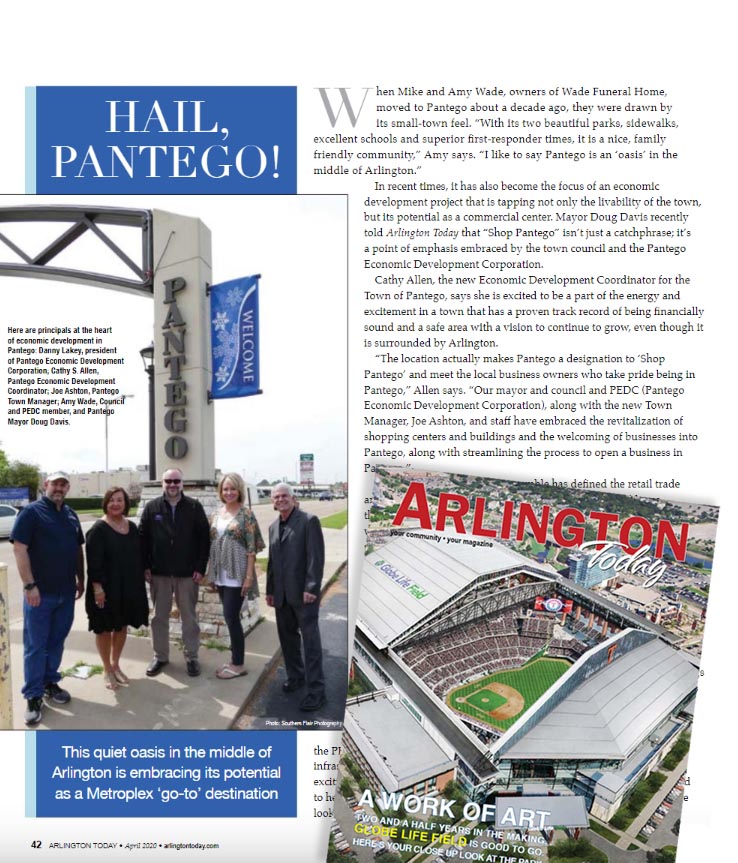 The Council and professional staff have a sincere desire to incorporate new businesses into Pantego while also preserving and fostering our small-town feel. A low crime rate contributes to a feeling of security and makes Pantego a great place to locate a business. When there is an incident, however, businesses and residents are protected by police, fire, and medical response times of less than three minutes. Local financial institutions support economic development via custom-tailored programs for new or expanding businesses. Town offices process permits and licenses efficiently and quickly. 
Residents and business owners alike will tell you that Pantego benefits from the responsiveness and strong sense of community that you usually only find in a small town coupled with the economic opportunities of a much more urban area.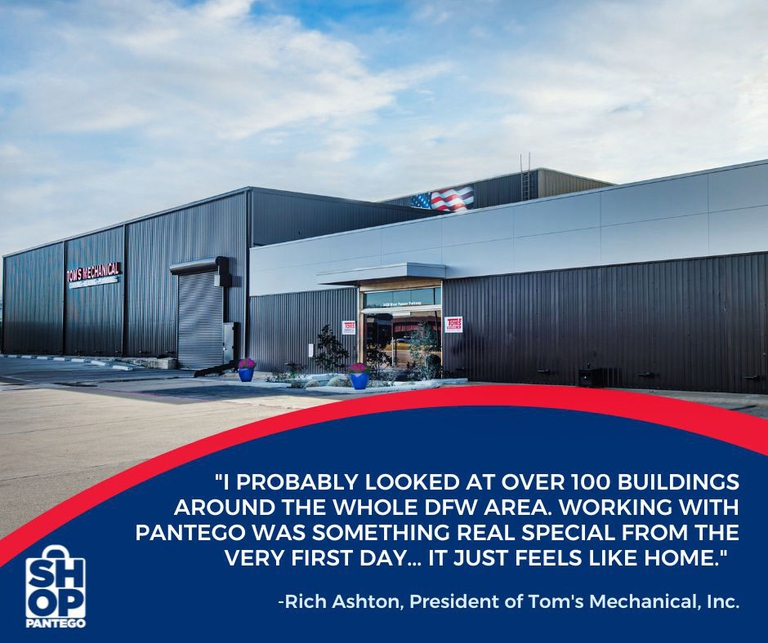 ---
Looking for something else?
ECONOMIC DEVELOPMENT CORPORATION
DEVELOPMENT REVIEW COMMITTEE (DRC)
---
Regional Information
SOURCES: 

Texas Comptroller of Public Accounts and the 

U.S. Bureau of Economic Analysis
With a population of 7.6 million, the Dallas-Fort Worth-Arlington (DFW) Metroplex is the sixth-largest economic hub in the nation by GDP and fourth-largest by population. If it were a state, it would rank thirteenth – similar in size to Washington. With demographers projecting a population of 10 million by the 2030s, DFW is expected to surpass Chicago, becoming second to only the New York and Los Angeles metro areas.
Within Texas, DFW is seen as a microcosm of the state – offering urban, suburban, and rural locales within a vibrant and diverse economy that represents about 23 percent of the state's overall taxable sales. Nationally, DFW has advantages over long-established urban centers because of policymaking that is growth-friendly, featuring lighter-touch business regulation and lower taxes.
From 2009 to 2019, the Metroplex saw a higher rate of job growth than the state did overall. The region's concentration of high-paying, high-growth industries (including air transportation, finance and banking, and technology) makes its economy distinctive. With 24 Fortune 500 companies headquartered in DFW, the region is attractive to new graduates and young families, giving DFW a more youthful population (with a median age of 35.1 compared to a national metro average of 38.5 in 2018).
Fueled by business-friendly policies, a continuous inflow of corporate relocations and startups, and population growth of 20 percent over the past decade, DFW is primed for continued investment and opportunity. And, because of its central location between the two economic cores — with Fort Worth just 15 miles to the west and Dallas 25 miles to the east – Pantego is a great location for your new or expanding ventures in DFW.