We do not accept paper permit applications all permits must be submitted via our MyGov portal. A collaborator account is not a contractor registration. You must submit a contractor registration on MyGov to be registered.
Contact Information:
For permit questions                    817-617-3700 
Building Permit Information:
Most construction or repair projects require a permit.  Wall coverings, floor coverings and minor repairs do not require permits.   It is recommended that you call the Town to confirm whether a permit is needed or not.
 
Work that "DOES" require a permit:
Any new installation or relocation of trade work (electric, plumbing, mechanical)
Any reconfiguration of space, i.e. moving walls, doors, windows
Water Heaters
Fences
Accessory Buildings
Window Replacement
Irrigation Systems
Any Advertising Signage
Everything Else
Work that "DOES NOT" require a permit:
Painting or Wallpaper
Carpet or Tile
Cabinets and Countertops
Replacing existing residential shingles
Time Frame:
Routine permits, such as water heaters, irrigation systems, repairs, etc., can usually be approved within a few days.
Most permits require a short review by the Building Official and will be approved or denied in just a few days.
Permits for major renovation or new construction typically take two to three weeks to review. For large projects, along with the digital plans a printed copy of the plans must also be submitted to Town Hall. The address is 1614 S Bowen Rd., Pantego, TX 76013.
Click the button to access the Pantego's MyGov Permit Portal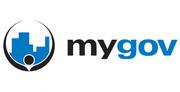 Building Codes:
2015 International Codes 
2015 International Building Code with Local Amendments
2015 International Residential Building Code with Local Amendments
2015 International Existing Building Code with Local Amendments
2015 International Plumbing Code with Local Amendments
2015 International Mechanical Code with Local Amendments
2015 International Fuel Gas Code with Local Amendments
2015 International Energy Code with Local Amendments
2015 International Fire Code with Local Amendments
2014 National Electrical Code with Local Recommendations